RECOMMENDED PATHS ON SCOOTER
Tour 1: Sorrento - Amalfi coast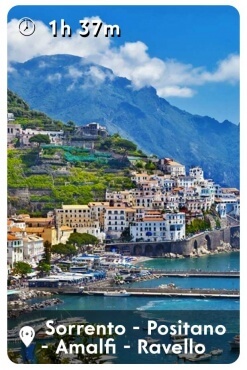 Renting a scooter to visit the Amalfi Coast is the best idea you can have...
The Amalfi Coast is one of the most famous coasts in the world for its beauties that characterize our area.
Starting from Sorrento, take the SS163 (coastal road) that will take you to the Amalfi Coast starting from:
Positano and continuing to Praiano, Furore, Conca dei Marini, Amalfi, Ravello, Scala and much more to discover!
Tour 2: Sorrento - Nerano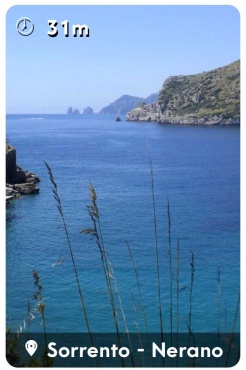 Nerano is a tourist resort on the Amalfi Coast of considerable importance. Its fame is due to the beauty of its seabed, the underwater caves of great interest and the typical cuisine that you can enjoy in one of the many restaurants overlooking the sea.
Starting from Sorrento take the SS145 until you reach the intersection with Via Partenope and then continue towards Nerano ... along the way there are some very interesting places to visit: the Baths of Queen Joan, the Cape of Sorrento, Marina del Cantone and finally the beautiful beaches that there are in Nerano and the Bay of Jeranto known throughout the world for its particularity!!
Tour 3: Sorrento- Salerno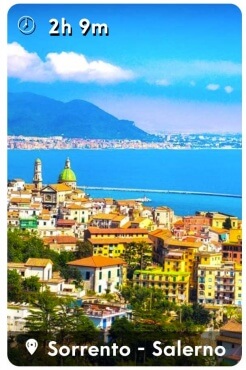 Salerno is a fascinating synthesis of what the Mediterranean can offer to all those who want to get to know it more closely. There are two options for getting to Salerno:
1. Take the ss163 then the coastal road with its wonderful stages
2. Take the ss145 and A3 (motorway allowed only to those who rent a scooter with a minimum displacement of 150)
Salerno consists of the ancient Via dei Mercanti, which crosses the entire historic center, as well as leading to the discovery of the Provincial Art Gallery, the Cathedral of Salerno, the Complex of Santa Sofia, the Gardens of Minerva and, finally, the Villa Comunale. This is a tour that will take you to visit Salerno in a day so you can admire the characteristics of a city that was once home to the first and most important medical school in Europe, capital of the Lombard principality during the Middle Ages and capital of Italy during the Second World War.
Tour 4: Sorrento - Pompei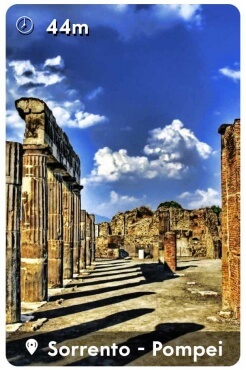 The city of Pompeii gathers two very distant worlds: on the one hand what remains of one of the richest cities of the Roman Empire and on the other hand the Christian spirituality, witnessed by the many pilgrims visiting the renowned Sanctuary dedicated to the Blessed Virgin of the Rosary of Pompeii, tangible evidence of devotion to the Madonna. The pagan and Christian worlds coexist at a distance of less than 800 meters, close in space, far in principles and aspirations, resulting in time.
Starting from Sorrento take the SS145 towards Pompeii until you enter this famous resurrected city to explore its hidden beauties!